La Bastide de Tourtour is a haven of peace. A place of tranquillity where serenity reigns and nature is everywhere, giving you a real green and peaceful break from everyday life. Our Bastide, a magnificent 4-star hotel in the Var, is the ideal place to spend a few days or a week and recharge your batteries in complete tranquillity.
The bastide, an exceptional location and a majestic building
The most important criteria when looking for a 4-star hotel in the Var, its location is essential. The Bastide de Tourtour is ideally located in the village of Tourtour in Provence. This village is nicknamed "the village in the sky of Provence", another sign that the Bastide is a paradise with its head in the clouds, between heaven and earth. It offers a breathtaking, unobstructed and soothing view of the magnificent Massif des Maures. You'll be able to enjoy a breathtaking view of the surrounding hills from your room or marvel early in the morning at the omnipresence of nature as you enjoy breakfast on the hotel terrace in the shade of the plane mulberry trees.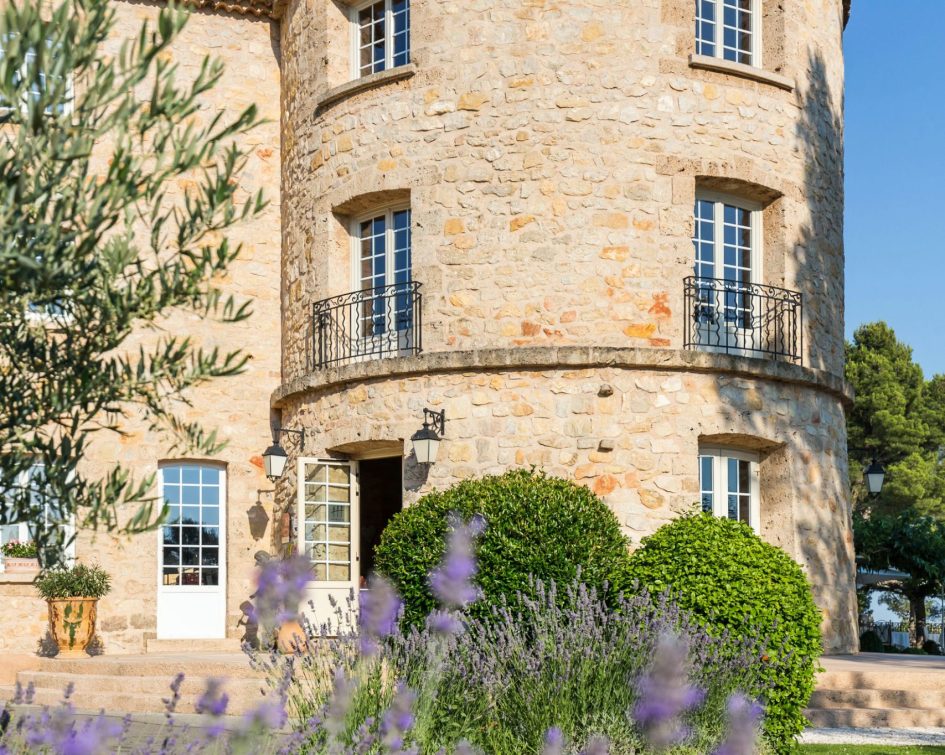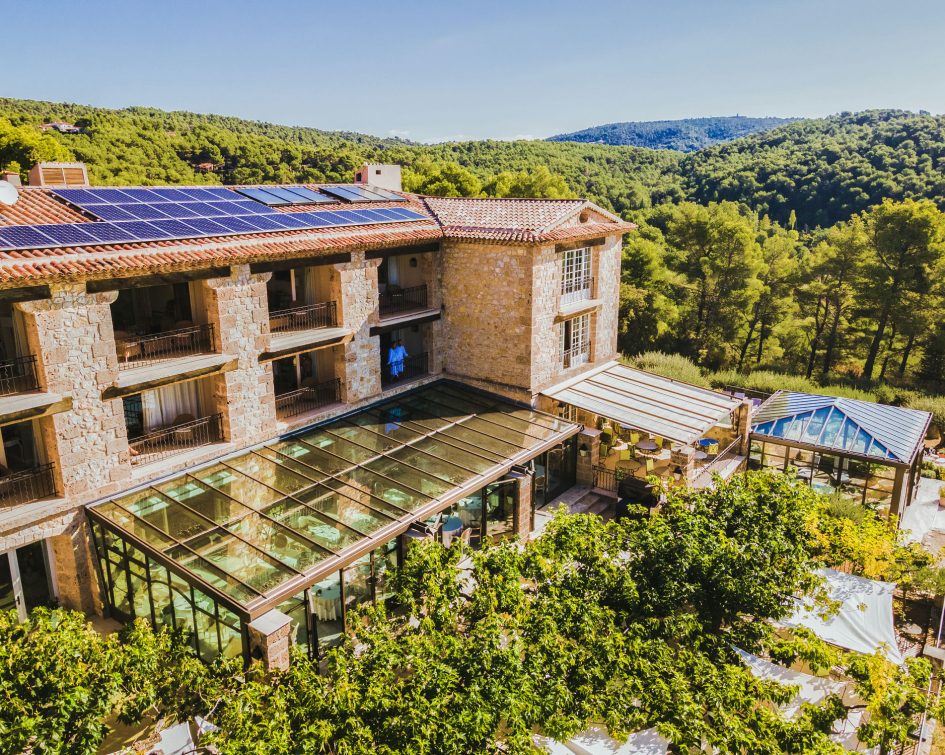 An eco-friendly commitment
What's more, Bastide de Tourtour is fully integrated into its surroundings, with a strong eco-responsible charter and important. It's completely impossible to be in the heart of this beautiful natural environment and not respect it, and the owners of this magnificent 4-star hotel in the Var have fully understood this. A charter has been drawn up and strong commitments have been made. These include a reduction in water and energy consumption, with photovoltaic panels installed to make the bastide as energy self-sufficient as possible. Electric recharging points for cars have been installed, as well as low-energy LED bulbs and water reducers on all taps and showers. A system for sorting and reducing waste has also been put in place. For example, disposable crockery is no longer used at private or business events. The restaurant menu has been reduced to avoid food waste. The green spaces are now maintained without pesticides, trees are regularly planted and areas are deliberately left fallow to allow flora and fauna to flourish freely on the 4-hectare estate.
Quality services worthy of a 4-star Var hotel
La Bastide de Tourtour takes care not only of nature, but also of its guests, as they are at the heart of the project for this 4-star hotel in the Var. A host of top-of-the-range services have been put in place to make guests feel at home and keep them coming back.
A tasty restaurant where Mediterranean and Provençal flavours are given pride of place. With respect for the environment in mind, the menu features seasonal produce from local producers to encourage a short supply chain. The kitchen teams put their expertise at the service of the gourmets who come to enjoy our dishes. Refined, elegant cuisine that's sure to please young and old alike.
To spend a pleasant moment and recharge your batteries, the Bastide de Tourtour also has a wellness area which offers not only a moment of relaxation, but also a magnificent view of the panorama offered by the exceptional location of our establishment. A great way to soothe your mind and body at the same time. The spa is equipped with a fitness room, jacuzzi, indoor sauna, outdoor Nordic bath and heated indoor pool with counter-current swimming.