Our hotel la Bastide de Tourtour has an exceptional spa in the Var. Both indoor and outdoor, it is possible to enjoy it all year round. There are only 2 things that do not change with the rhythm of the seasons: the panoramic view over 180 km and the quality of the treatments provided in our spa. Large windows allow you to contemplate nature in a warm and friendly setting, to recharge your batteries and experience a moment suspended in time to better cope with the hustle and bustle of daily life afterwards.
We offer a wide range of facilities within our spa. A sauna, a hammam, a laconium, a jacuzzi, as well as high quality facial and body treatments provided by our team of qualified professionals.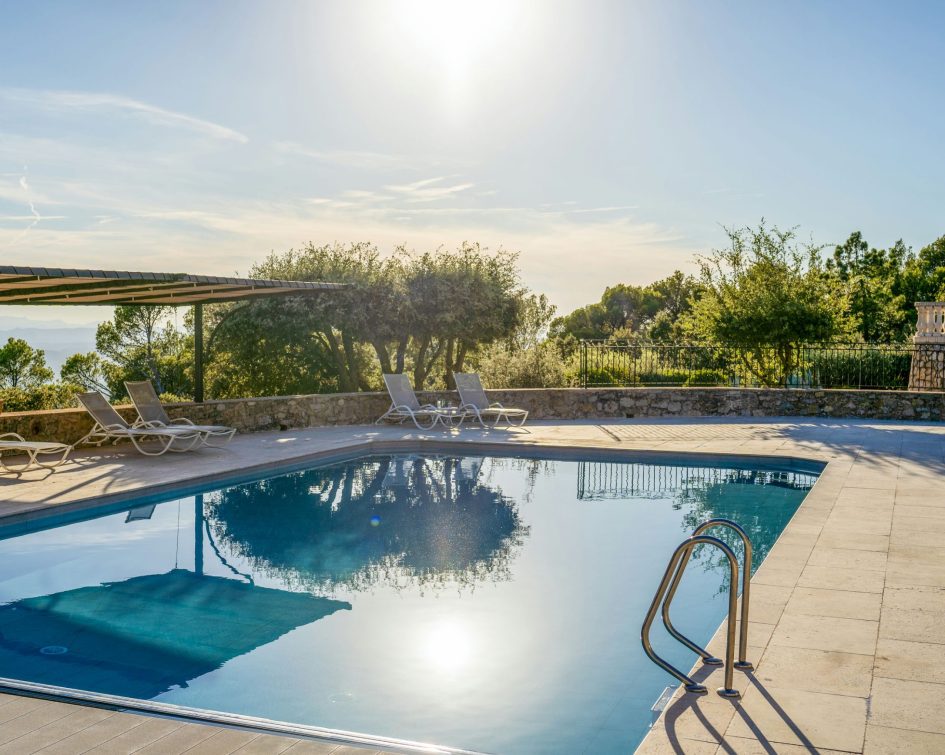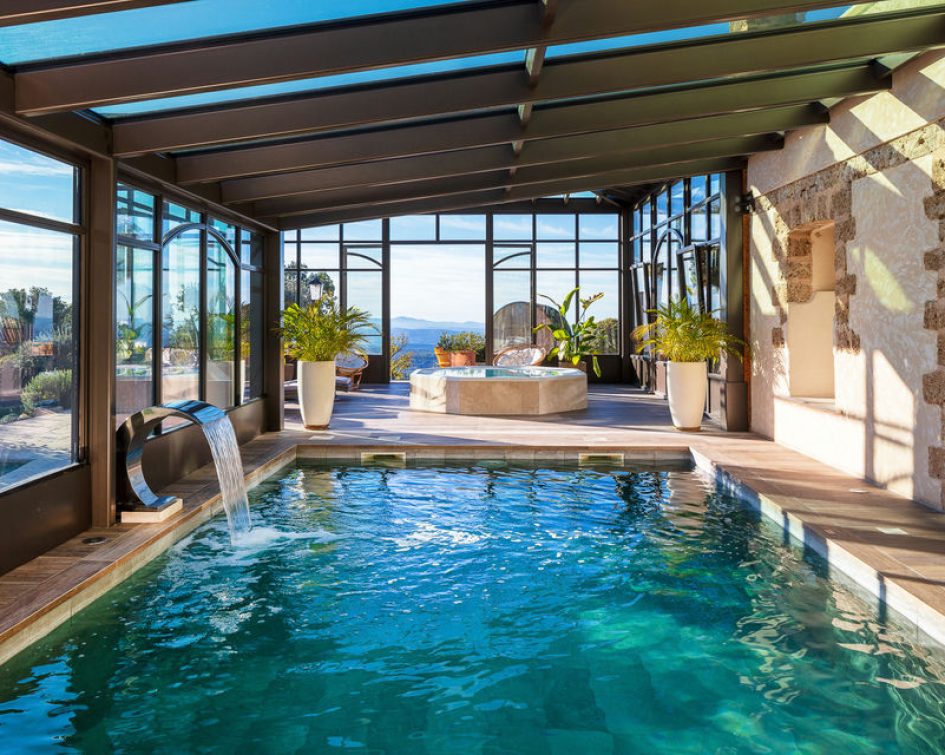 We also have a heated indoor pool so you can enjoy the surrounding landscape in comfort all year round. Come and cool off in the summer or warm up in the winter when temperatures are low. Our heated swimming pool is the centrepiece of our wellness area and a great place to recharge your batteries. Switch from the jacuzzi to the pool to vary the pleasures and enjoy the charms of our spa. We also have a fitness room where you can exercise and take care of your body.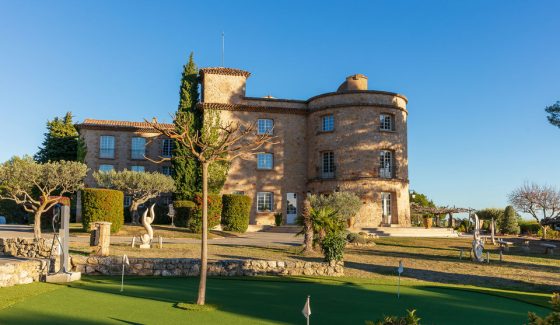 Golf, billiards or tennis, come and play with our facilities.
Private parking or heliport, all the facilities that make our hotel unique.